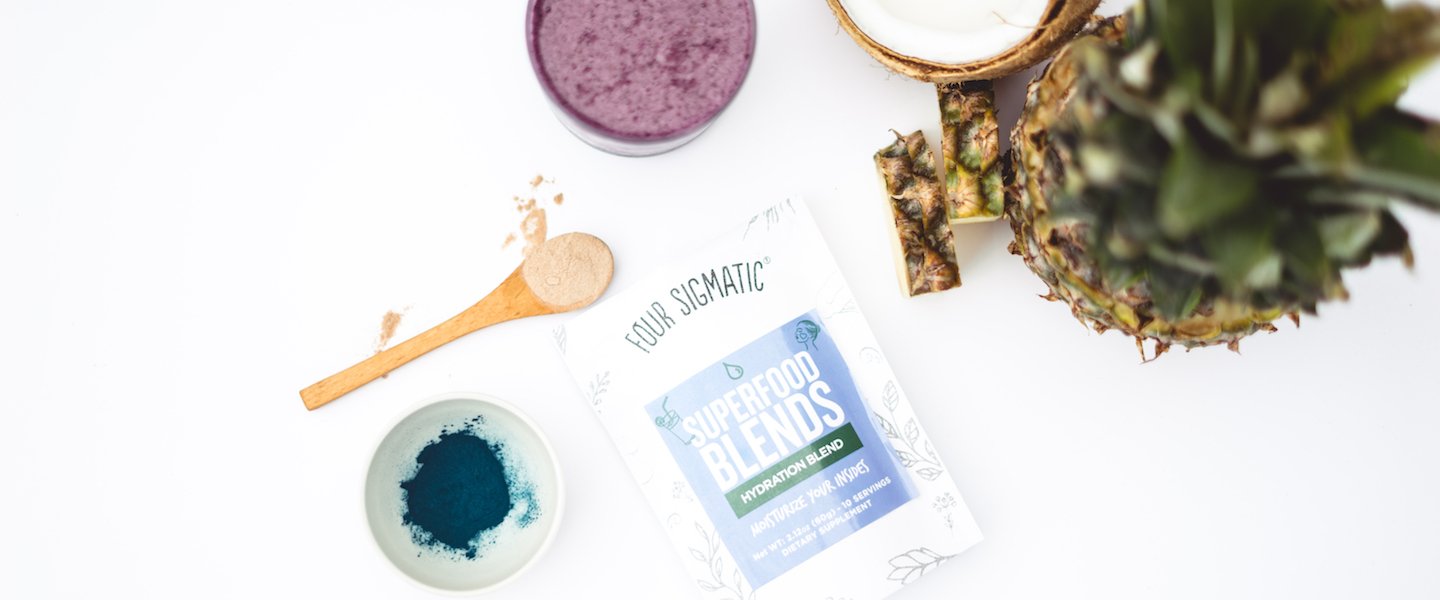 Tropical Hydration Smoothie
It may be winter here in the Northern Hemisphere, but that hasn't stopped us from enjoying a tropical smoothie – especially when it's blended up with our ultra-hydrating Hydration Blend!
Tropical Hydration Smoothie
Ingredients:
5 oz. coconut water
5 oz. pineapple juice
1 large frozen banana
1 cup frozen blueberries
1 tsp Hydration Blend
1 Tbsp collagen
1 tsp Blue Majik, spirulina, or chlorella
Combine all ingredients in a high speed blender and blend on high until smooth. Enjoy!