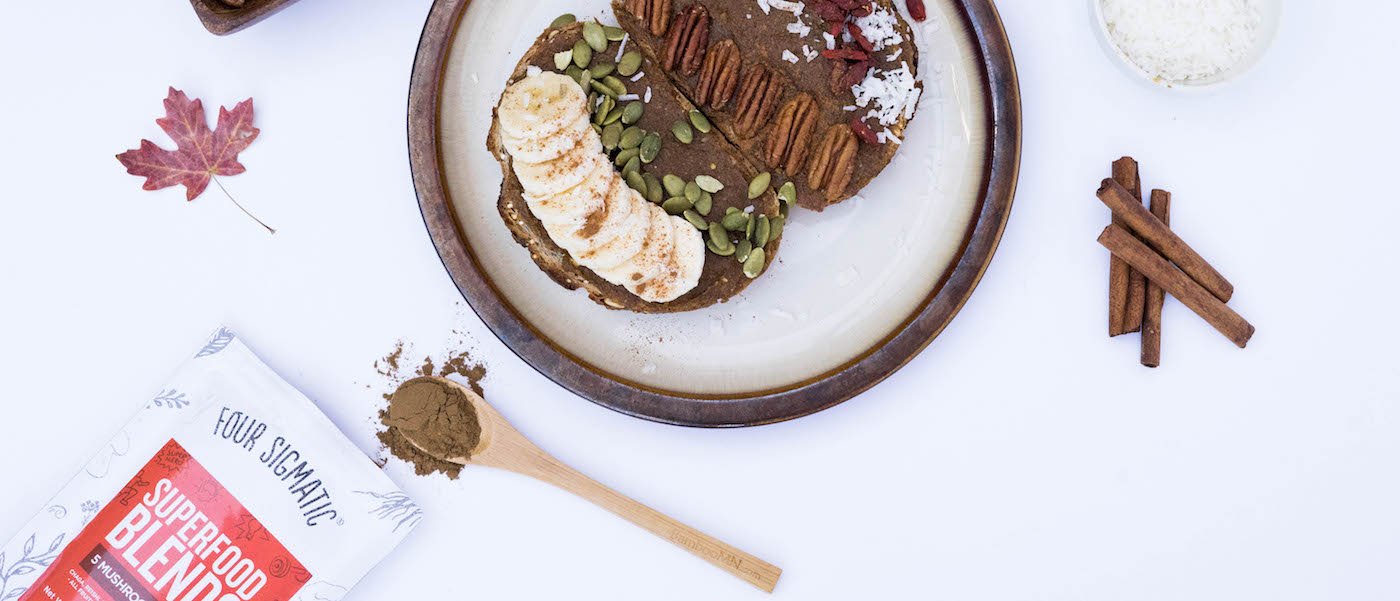 Pumpkin Toast with 5 Mushroom Blend
If your go-to breakfast is feeling a little routine, why not switch things up with this pumpkin toast powered by functional mushrooms? Our 5 Mushroom Blend is for more than just smoothies; whipped together with tasty pumpkin, spices and dates, it seamlessly blends into a delicious topping you'd never guess supports full-body wellbeing. Enjoy!
Pumpkin Toast with 5 Mushroom Blend
Ingredients:
1 cup pitted Medjool dates
2 tsp vanilla
1/2 cup pecans
1 tsp cinnamon
1/3 cup pumpkin puree
1/4 cup unsweetened coconut flakes
1/4 tsp nutmeg
1/4 tsp ground cloves
Pinch of salt
2 tsp 5 Mushroom Blend
2 slices bread of choice, toasted
Toppings: bananas, pumpkin seeds, pecans
Mix everything but the bread together in a blender (with a tamp) or food processor. Scoop out the mixture onto two toasted slices of bread of your choice and top with bananas, pumpkin seeds and pecans! Enjoy!