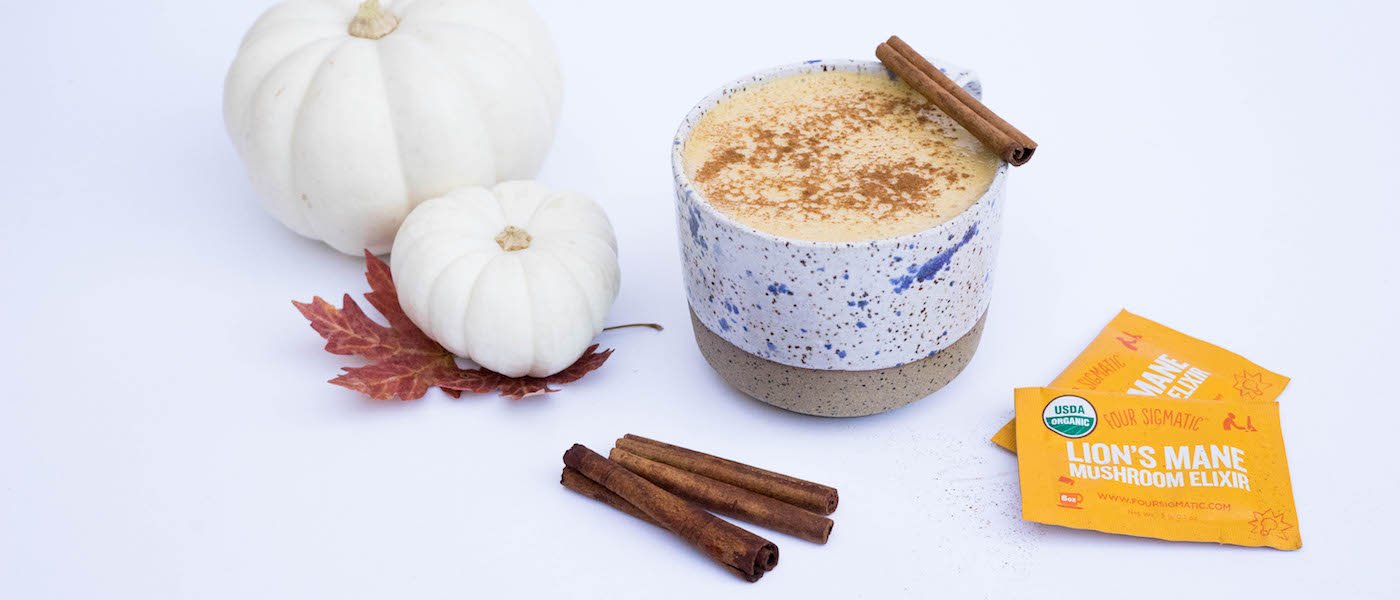 Pumpkin Smoothie With Lion's Mane
Summer may be long gone but that doesn't mean you can't still enjoy a refreshing smoothie. This rich, velvety blend of pumpkin, seasonal spices and our brain-loving Lion's Mane Elixir is the perfect way to start your day and makes a great pick-me-up after a tough workout.
Pumpkin Smoothie With Lion's Mane
Ingredients:
1 frozen banana
1/2 cup Greek yogurt
1/4 tsp pumpkin pie spice
1/2 cup coconut milk
2 tbsp maple syrup
2/3 cup pumpkin puree
1 cup ice 
1 packet Lion's Mane Elixir
Place all ingredients in a blender and blend on high until smooth. Enjoy!