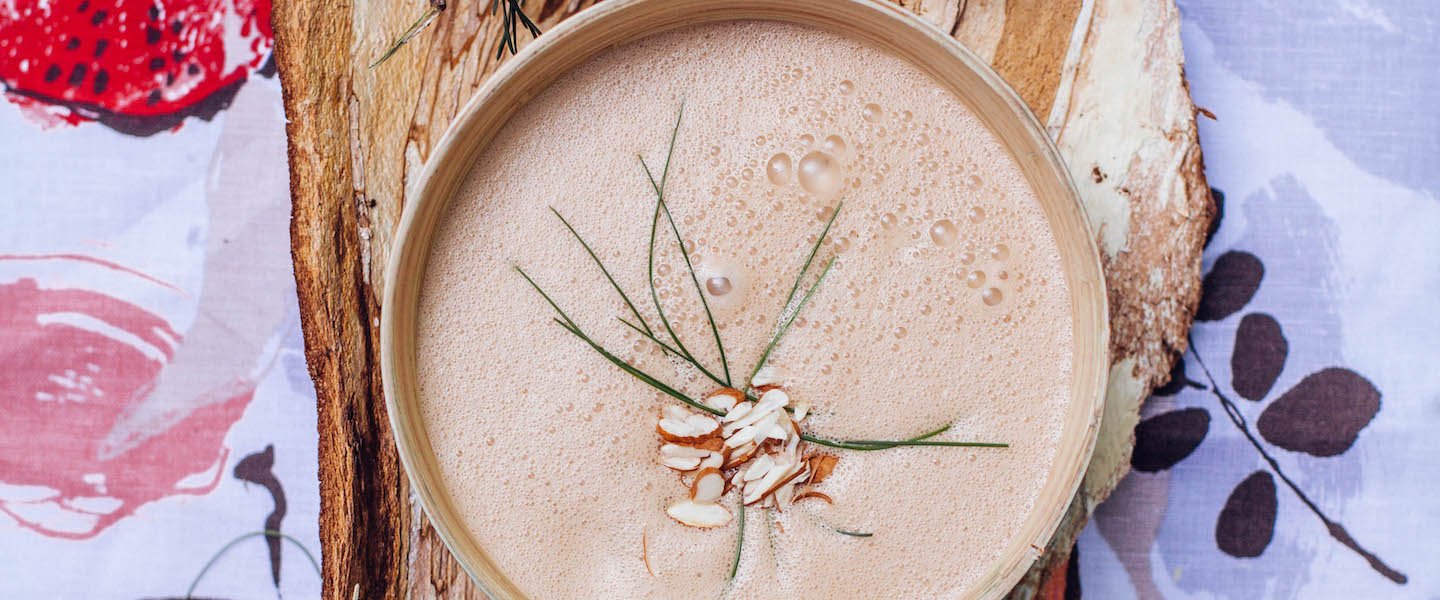 Miso Mushroom Seaweed Soup
It's almost here… my very first cookbook, Healing Mushrooms, launches October 10th. Filled with 50 tasty recipes you can make right at home, Healing Mushrooms shows just how easy it is to harness the power of functional mushrooms for everyday health.
If you can't wait to reserve your copy, Healing Mushrooms is available for pre-order here with three special bundles to choose from.
Of course, many of you have been asking for a preview of the recipes in the book, so today as my gift to you, I'm sharing one below. Perfect for supporting immunity as fall approaches, this Miso Mushroom Seaweed Soup with chaga is a great way to warm up on a chilly day. Enjoy!
Miso Mushroom Seaweed Soup
Ingredients:
SERVES 4
TOTAL TIME: 10 MINUTES PREP TIME PLUS 1 TO 4 HOURS STEEPING TIME (DEPENDING ON PERSONAL PREFERENCE)
2 Tbsp chaga powder
1⁄4 cup unpasteurized miso (soy, barley, or chickpea)
4 garlic cloves
1⁄4 cup extra-virgin olive oil
1⁄3 cup whole almonds (preferably soaked for at least 4 hours)
1⁄4 cup seaweed flakes (available at natural food and other specialty stores)
Juice of 1 lime
Pinch of chile powder or dash of Sriracha sauce (optional)
Slivered almonds, for garnish (optional)
Instructions:
In a large saucepan, combine the chaga powder and 8 cups water. Bring to a simmer over low heat. Simmer for 1 to 4 hours, depending on how strong you want the chaga flavor (see Tip). Keep an eye on the broth as it simmers and add more water as it evaporates.
Once the chaga brew reaches your desired potency level, allow it to cool slightly before pouring it into a high-speed blender. Add the miso, garlic, olive oil, whole almonds, seaweed, lime juice, and chili powder and blend on high speed until the soup is smooth and frothy. Be super careful when blending hot liquids—blend the soup in batches, if necessary
Divide the soup among four soup bowls or large mugs and garnish with sliced almonds and additional chili, if desired.
Tip: The stronger the chaga flavor (the longer the chaga steeps in the hot water), the more nutrients the soup will contain.