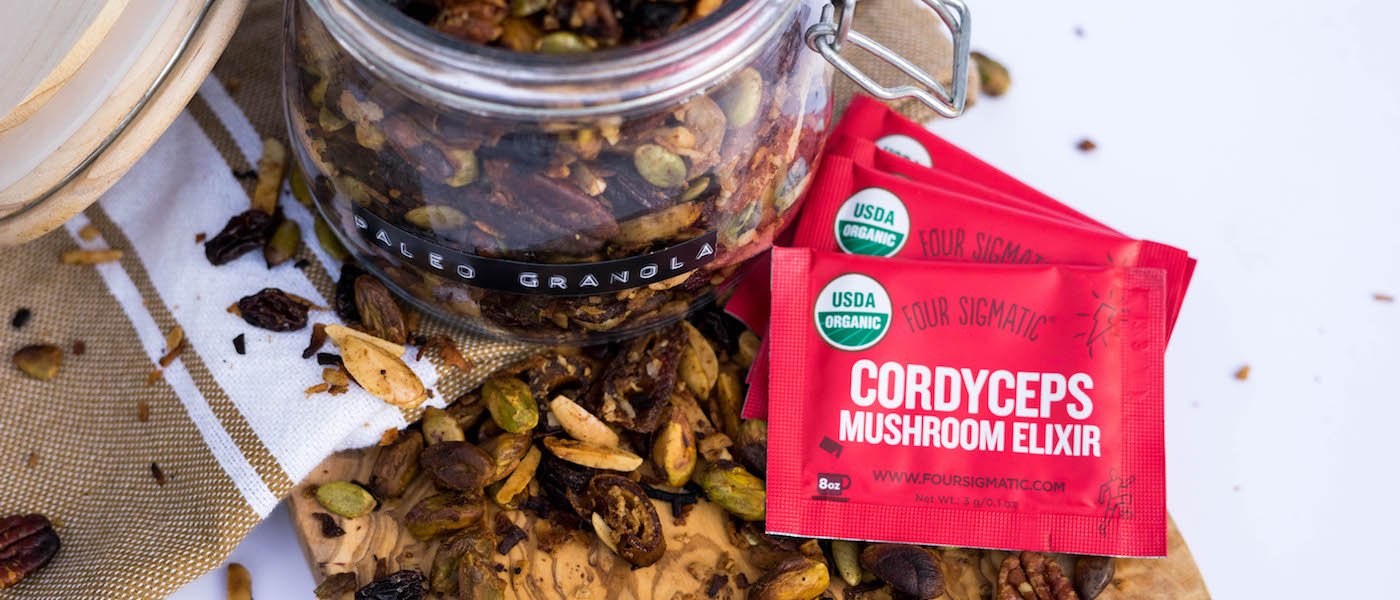 Holiday Spiced Cordyceps Granola
Looking for the perfect finishing touch to add to all your Thanksgiving desserts? Whip up a batch of this Holiday Spiced Cordyceps Granola and you'll not only have breakfast covered, but it easily doubles as a tasty crumble topping for pies, crisps, and other treats. The best part? You'll be harnessing the goodness of our Cordyceps Elixir! Enjoy!
Holiday Spiced Cordyceps Granola
Ingredients:
1 cup coconut flakes
1 cup pumpkin seeds
1/2 cup raisins
1 cup pistachios
1 cup pitted and sliced medjool dates
1 cup pecans
3 packets Cordyceps Elixir
2 tsp cinnamon
1/3 cup coconut oil, melted
Dash of sea salt
Mix all ingredients in a bowl, being sure to coat the granola evenly with oil. Spread on a cookie sheet with parchment paper and bake at 325°F for 15 minutes. Stir and bake for 5 more minutes. Cool and serve as a snack or use to top pumpkin pie or yogurt!