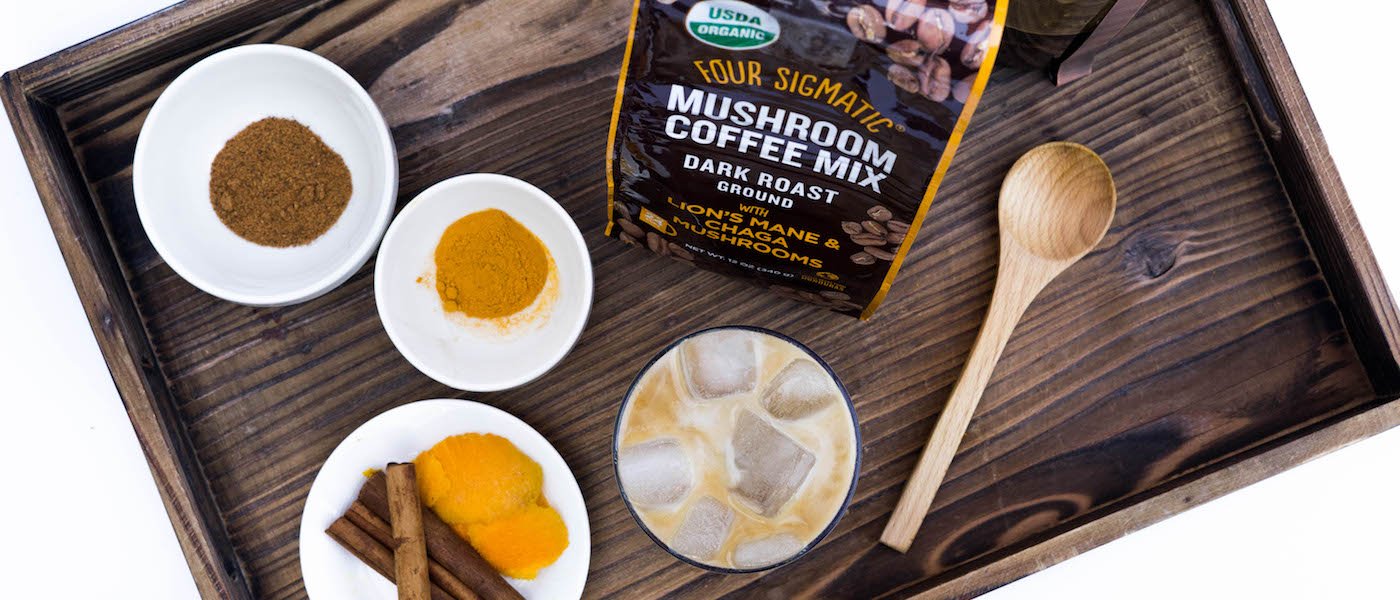 Fall Spiced Cold Brew
Just because November is nearly here doesn't mean you have to completely give up your favorite iced drinks. This fall spiced cold brew recipe blends the best of both worlds: warming autumn spices with chilled cold brew Mushroom Coffee. The best part? The ingredients could support immune function all season long thanks to adaptogenic mushrooms and antioxidant-rich spices. Brew up a cup and enjoy!
Fall Spiced Cold Brew
Ingredients:
2 cups Ground Mushroom Coffee
1/2 cup coconut sugar
2 Tbsp allspice
1/4 tsp turmeric
3 sticks of cinnamon
3-4 orange peels
Filtered water measured to the top of a 12oz French press
Nut milk of choice (optional)
Mix all ingredients together in the French press, add filtered water. Let sit overnight in the fridge. Press and pour. Add a little nut milk. Enjoy!