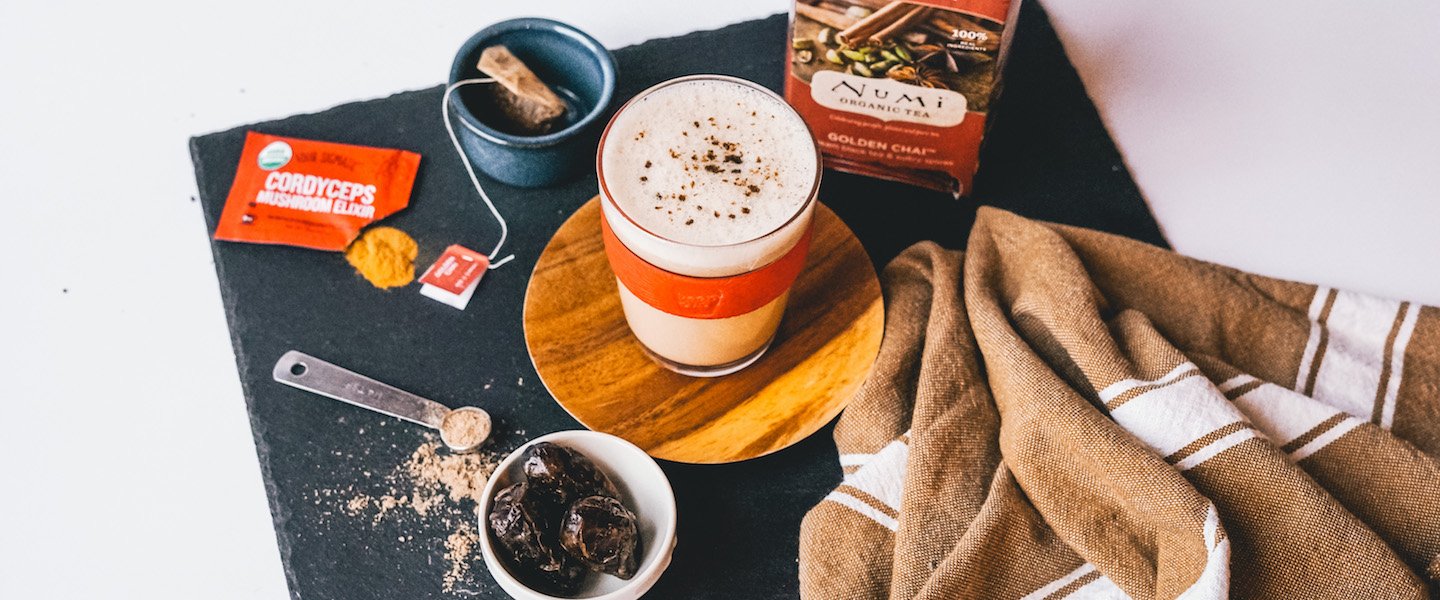 Energizing Chai Latte
Mixed with our Cordyceps Elixir, this energizing chai latte will pick you up before a workout – or support recovery and digestion when sipped afterwards. Try it in the morning to help get your day going and to keep you feeling fired up all day long.
Energizing Chai Latte
Ingredients: 
1 Numi Organic Golden Chai Tea Bag (steep in 10 oz hot water for 4-5 minutes)
1/4 tsp cardamom
2 oz. macadamia nut milk
1 Tbsp coconut butter
2 pitted dates
Directions: 
Combine all ingredients in a high speed blender and blend until smooth. Enjoy!