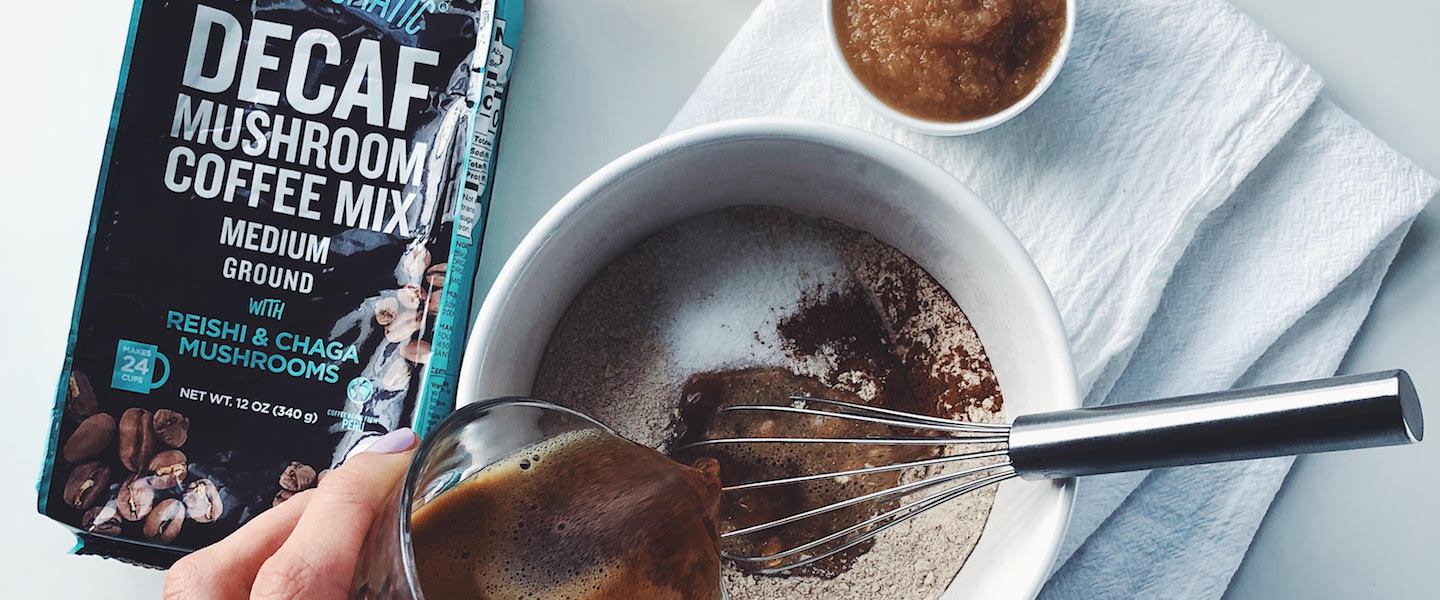 Decaf Coffee Cake with Reishi & Chaga
What could be better than a slice of decadent coffee cake with your morning cup of joe? How about a slice of Decaf Coffee Cake with all the goodness of Reishi and Chaga? No jitters. No caffeine crash. Just chill-supporting 'shrooms helping you ease into the workday (or weekend!). Learn how to make it below!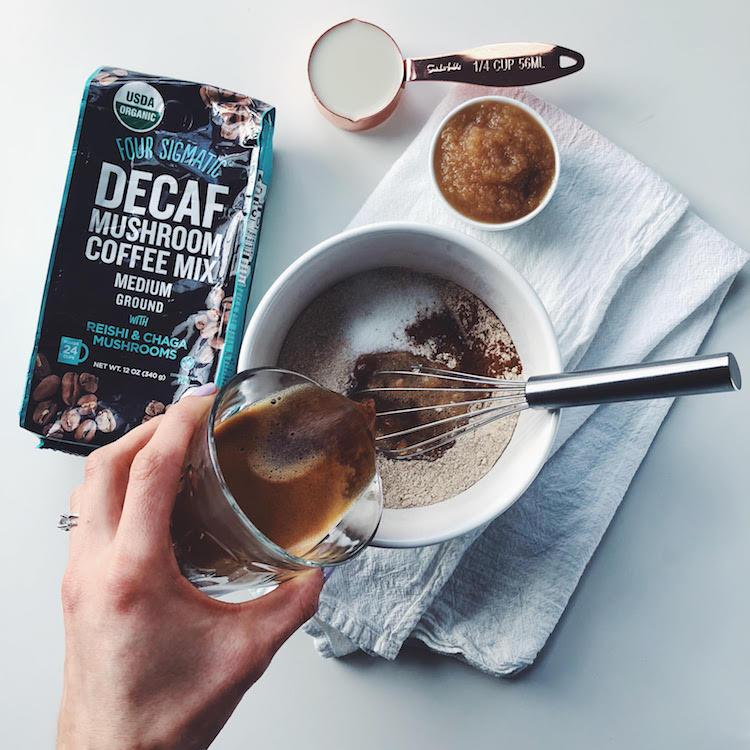 Decaf Ground Mushroom Coffee Cake
Ingredients:
For the coffee cake:
1 ¾ cups gluten free oat flour 
4 stevia packets (like Truvia or sub 2 Tbsp sweetener of choice) 
1/4 cup unsweetened nutmilk of choice (Ripple original was used here)
1/4 cup brewed Four Sigmatic Decaf Mushroom Coffee
½ cup unsweetened applesauce
2 tsp baking powder
1 tsp vanilla extract
1 tsp cinnamon
For the topping:
1 cup almond flour
3 Tbsp maple syrup
¼ cup gluten free old fashion oats
1 Tbsp coconut oil
1. Preheat oven to 350˚ F and spray a loaf pan with nonstick cooking spray.
2. Using a hand mixer, blend together coffee cake ingredients until fully combined.
Pour batter into bread pan and set aside.
3. Combine topping ingredients in a small bowl, then spread evenly over coffee cake batter.
4. Bake for 45 minutes, or until a toothpick inserted at the center comes out clean. Let cool for ten minutes, slice, and enjoy.
*I topped mine with almond cream cheese and it was delicious! - Robin
This recipe comes to us from Robin Plotnik of What Robin Eats. Check out her website and follow her on Instagram!