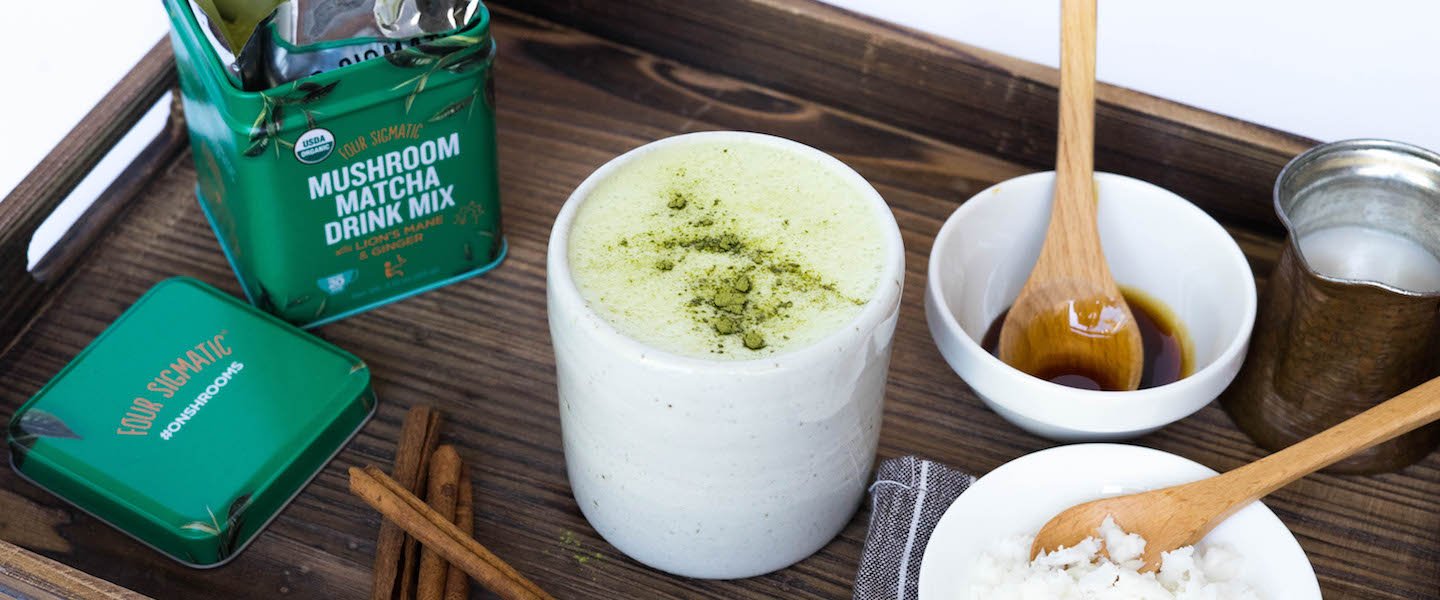 Cinnamon Mushroom Matcha Latte
The secret is finally out. Our newest product has officially dropped, and let's just say it's a matcha made in heaven. Introducing our brand new Mushroom Matcha with Lion's Mane. Of course, if you're a member of our 'Shroom Club, you're already in the know, but for those of you who haven't yet joined the club, this delectable blend features organic ceremonial grade matcha powder, organic lion's mane extract, organic astragalus, and organic ginger powder – it's the perfect coffee alternative to wake you up and get you going in the morning. Though it's delicious on its own mixed with water or almond milk, like all of our products this blend can be enjoyed in a variety of ways. Case in point? This Cinnamon Mushroom Matcha Latte. Try it out, then be sure to check out the second recipe for even more Matcha inspiration.
CINNAMON MUSHROOM MATCHA LATTE
Serves 1
Ingredients:
1 tsp Matcha with Lion's Mane
10oz hot water
2 oz of almond milk
2 Tbsp of coconut butter
1 dash of cinnamon
1 Tbsp honey
Instructions:
Place all ingredients in a high-speed blender and blend on high for 30 seconds, enjoy!