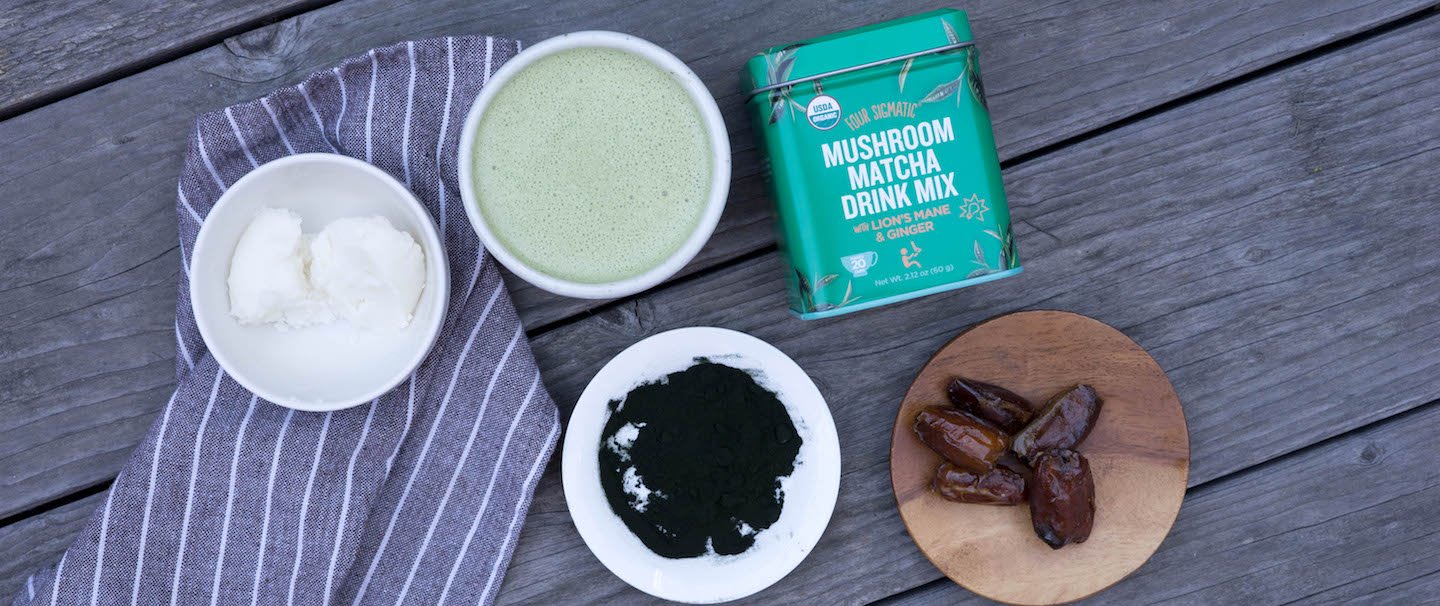 Chlorella and Date Mushroom Matcha Latte
If you're as excited as I am about the launch of our latest product, Mushroom Matcha with Lion's Mane, you're most likely already dreaming up different ways to use it beyond simply mixing with almond milk or water (and I don't blame you). Featuring ceremonial-grade matcha, this energizing blend is as versatile as it is delicious, blending easily into everything from smoothies to lattes – like the one below. Featuring gut-friendly coconut butter and MCT-oil, energizing chlorella, and the sweetness of dates, this Mushroom Matcha with Lion's Mane Chlorella + Date Latte is the perfect way to start your day. Enjoy!
CHLORELLA + DATE MUSHROOM MATCHA LATTE
Serves 1
Ingredients:
1 tsp Matcha with Lion's Mane
10oz hot water
2 oz almond milk
2 Tbsp coconut butter
3 pitted Medjool dates
1 tsp chlorella
1 tsp MCT oil
Instructions:
Place all ingredients in a high-speed blender and blend on high for 30 seconds, enjoy!