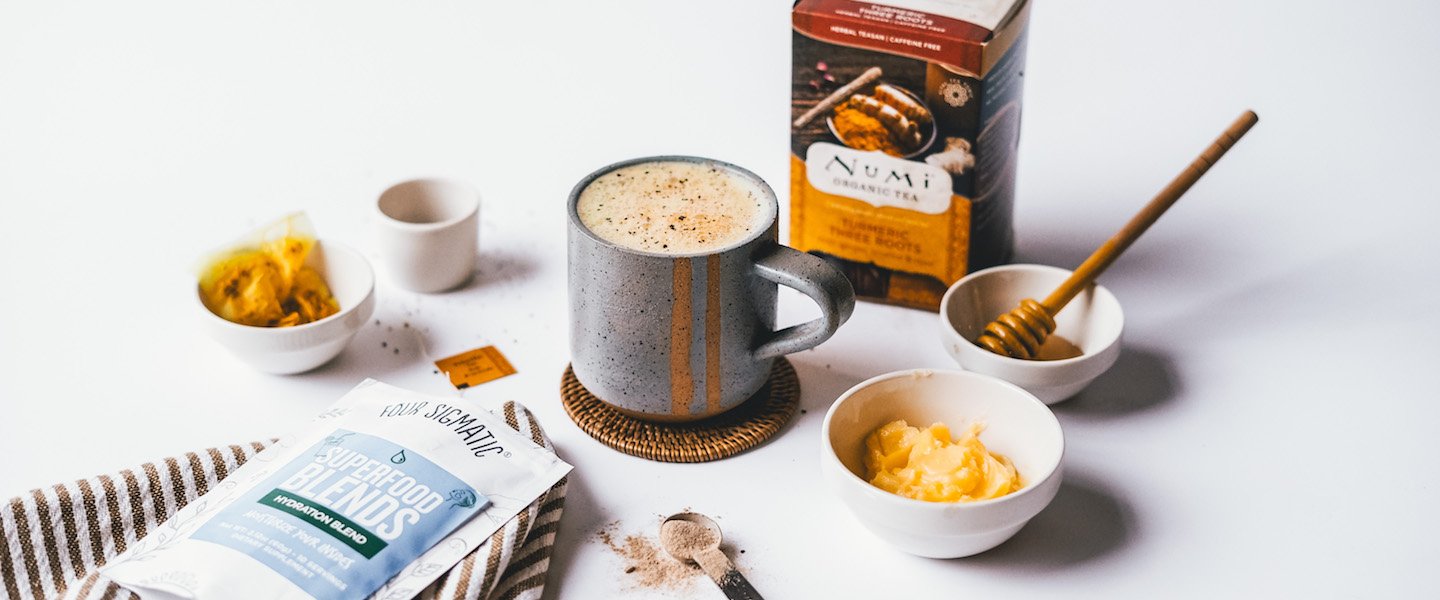 Beautifying Turmeric Tea Latte
When the sun goes down, mix up a mug of the beautifying turmeric tea latte. This soothing drink supports beauty and hydration from the inside out, thanks to our Hydration Blend and turmeric, which has been used for thousands of years in Ayurveda to promote beauty from within.
Beautifying Turmeric Tea Latte
Ingredients:
1 Numi Organic Turmeric Tea Bag (steep in 10 oz hot water for 8-10 minutes)
1 tsp turmeric powder
1 tsp coconut oil or ghee
2 oz. coconut milk
Pinch of black pepper
Optional: 1 tsp honey
Directions:
Combine all ingredients in a high speed blender and blend until frothy. Enjoy!