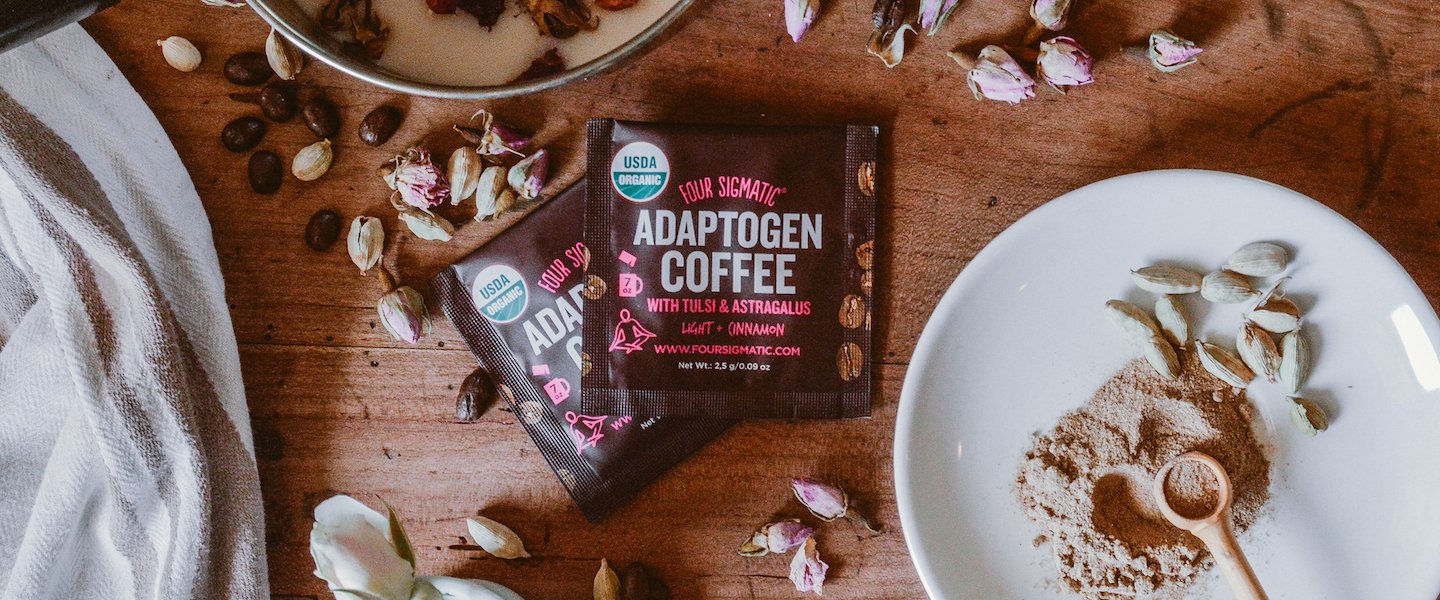 Adaptogen Iced Rose + Cardamom Latte
Support occasional stress while staying energized with this simple, yet outstanding recipe from Megan Patiry, featuring our Adaptogen Coffee Mix!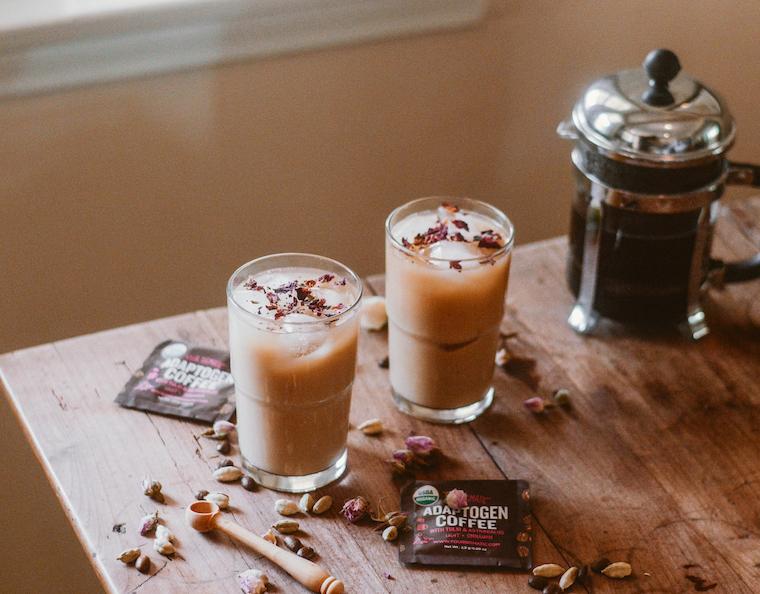 Adaptogen Iced Rose + Cardamom Latte
Ingredients:
1 packet Adaptogen Coffee Mix
1 1/2 cups almond milk
1 tsp ground cardamom
2 Tbsp dried rose petals
Optional: Dash of rosewater
Optional: 1 packet of stevia or 1 Tbsp raw honey
Instructions:
1. Add all ingredients minus the rosewater and raw honey (if using) to a pot and bring to a simmer.
2. Once the milk starts to simmer, remove from heat and cover, letting the mixture steep for at least 15 minutes.
This step extracts the flavor from the rose petals, so don't skip it (even though the wait is excruciating).
Tip: the flavor is unbelievably rich if you have time to let it steep overnight in the fridge!
Once steeped, stir in your raw honey or stevia and dash of rosewater.
To serve, pour over ice and garnish with crushed rose petals.
Double, triple, or quadruple the recipe for hot summer afternoon gatherings.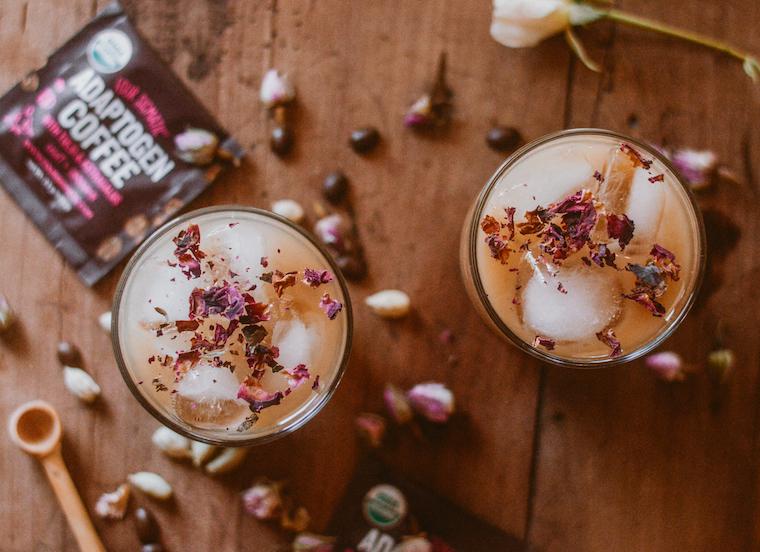 This recipe comes to us from Megan Patiry. Check out her website and  Instagram here!